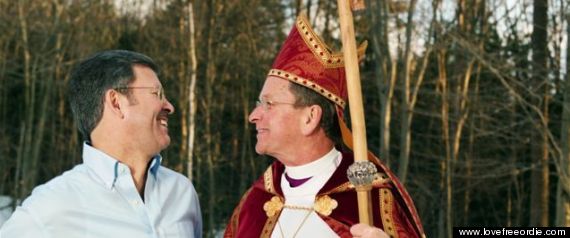 It's been years since the incident, but Bishop Gene Robinson's heart still races when he sees it on film.
Robinson, the Episcopal Church's first openly bishop, was preaching in London when a man in the audience stood and began yelling at him. The heckler waved a motorcycle helmet in his hand as he ranted. Robinson silently wondered if he was hiding a gun or a bomb beneath it.
Ultimately, the man was escorted from the church, but the moment reminded everyone, including Robinson, of the risks of taking a stand.
It's one of many moments -- some suspenseful, some inspiring, some heartbreaking -- captured in "Love Free or Die," a documentary about Robinson that's premiering at the Sundance Film Festival in Park City, Utah.
MORE